Tanzania exceeds expectations, according to the global innovation index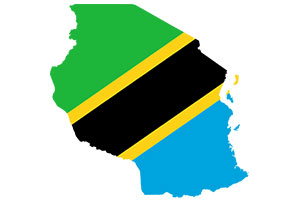 In the lower-middle income group, TANZANIA has outperformed expectations, according to the most recent Global Innovation Index (GII) 2022.
Tanzania received 19.4 points out of a total of 100 in the 15th edition of the World Intellectual Property Organization's (WIPO) Global Innovation Index, placing it as the 103rd most innovative nation internationally and the 11th most innovative nation in Africa.
According to the GII report, Tanzania was one of just five African nations to outperform expectations in the lower-middle income category, together with Morocco, Tunisia, Kenya, and Zimbabwe.
Tanzania's creative outputs, market sophistication, and institutions—all of which are in the second percentile of global scores—are largely responsible for the country's 103rd place rating on the Global Innovation Index.
With the exception of Botswana, Kenya, and Egypt, the rest of the nations had their innovation rankings drop from 2021 to this year.
With 25.6 points, Tanzania was ranked seventh in the prior GII rating for 2021.
The East African country of Tanzania has the sixth highest GDP on the continent and a sizeable economy, valued at 207 billion US dollars, according to the research.
According to the report, Switzerland is the top location for innovation in the world, followed by the US. China, G7 nations Japan, France, Italy, and Canada did not make the top 10 list.
Africa scaled the technology ladder this year, joining the rest of the globe in operating an innovative economy.
In terms of digital transformation, the continent has historically lagged far behind, but COVID-19, which required many workers to work from home, served as a much-needed push for the development of enterprises centred around cutting-edge technologies.
As a result, corporate executives understood the need to upskill their workers in these technologies and offer solutions for cloud computing adoption, blockchain development, and artificial intelligence.
Posted on : 29 Dec,2022
Buildmart is Africa's leading directory and market news website for the building and construction industry | Kenya | Tanzania | Rwanda | Ethiopia