Ethiopia Receives $720 Million in Funding for Road Construction Project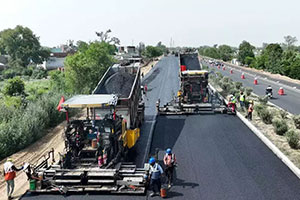 The International Development Association (IDA) plans to provide Ethiopia $720 million to build the infrastructure it needs in an effort to improve the road connection between Addis Ababa and Djibouti.
The financing package intends to enhance the movement of people and products across Addis and Djibouti, Ethiopia's primary access point to the Indian Ocean and international markets. The Djibouti corridor is reported to be used by almost 95% of Ethiopia's international trade.
According to the World Bank, the program would act as "a catalyst for commerce, helping businesses reduce costs and strengthen connections to regional and global value chains."
As we are currently entirely focused on sustaining the growth and reaping the peace rewards, this initiative is crucial to assist our goal to promote inclusive growth and regional integration, according to Ahmed Shide, Ethiopia's Finance Minister.
Between Mieso and Dire Dawa, a 150km dirt road will be converted into a four-lane highway as part of the project. Because vehicles are now prohibited from using this road, they must take the A10. The project also includes minor highways to connect cities and villages to the main corridor, freight truck terminals, and logistic facilities.
In order to help connect hinterland to ports and markets and to improve prospects for regional trade, Boutheina Guermazi, a World Bank Director for Regional Integration, noted that the initiative was one of the main activities that they are supporting in the Horn of Africa.
Posted on : 23 Oct,2023
Buildmart is Africa's leading directory and market news website for the building and construction industry | Kenya | Tanzania | Rwanda | Ethiopia